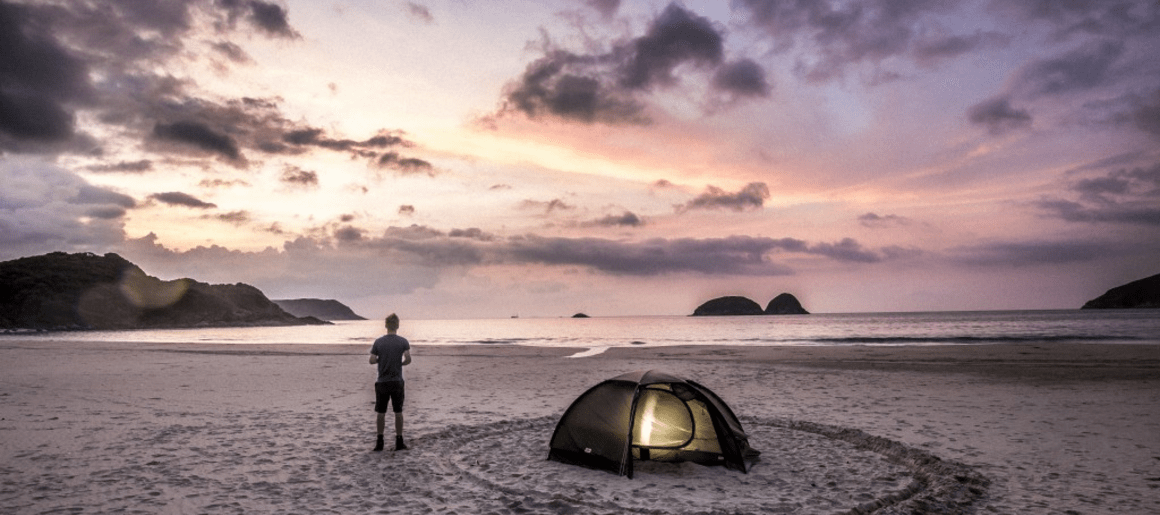 Customer Service
We would like to acknowledge and thank you for your order. With acceptance of your order and dispatch of your package, we will confirm when your package is on its way.
For all orders placed before 12noon(GMT) on a business day (Monday to Friday) we aim to ship the same day, providing card security checks are complete, and stock availability is confirmed. Orders placed after 12noon (GMT) will be shipped the following business day. Any orders placed over the weekend will be shipped on the Monday with the only exception of Bank Holidays where the item will be processed and shipped the following day.
Delivery
You will only ever pay one delivery charge per order processed. Our estimated times for postage delivery and standard charges are:
Zone1 - UK - Standard delivery - £5.99 / First Class delivery - £6.99
The Delivery Address cannot be changed after an order is dispatched, however, should the package still be in our possession, we will endeavour to make any required amendments.
A signature will be required for any shipment, before signing for a package please inspect for any damages. Once signed for you accept full liability and we cannot be held responsible for any missing goods.
Stock Availability
In the unusual event that something that has been ordered is out of stock or oversold, we will part–ship and give you the option of a refund/exchange on the outstanding item/items.
Order Tracking
If you should have any problems, please don't hesitate to contact the store on (+44)1877 331610.
Collect in-store
When you arrive please be sure to bring a copy of your order confirmation, the payment card and identification for security purposes.
Promotions and Sales
Order returns are accepted regardless of promotion or sale, here the 14 day return period applies.
When a promotion or sale period ends it is final. We reserve the right to end a promotion or sale at any time.
During sale or promotion periods we aim to work to standard delivery guidelines, however, please allow for a small delay during very busy times.
Your Right Of Cancellation
When you are buying goods online, you are entering a legally binding contract. The UK law is the applicable law and our guarantee valid within the UK.
If you change your mind about your purchase, you have 14 days to examine the goods and exert your right to cancel your order or part of your order.
If you have had an item tailored, then these goods cannot be refunded on return.
Cancellation Period
Your options are a refund, replacement or exchange. We ask you ensure that reasonable care is taken of any goods and you return them to us by post.
The cut off date for return is 14 days for a refund, after 14 days in the remainder of your guarantee period we shall only offer alternatives if the goods were misdescribed, offer to repair fault, or in certain circumstances an exchange. If this is not available, only then will we issue a refund. This repair and exchange guarantee excludes faults caused by neglect, misuse, accident or normal wear and tear, and failure to follow instructions of care.
Christmas gifts bought online from November 1st can be returned for an exchange until January 9th 2022.
This does not affect your statutory rights.
Payment Validation
All credit/debit cardholders are subject to validation checks and authorisation by the card issuer. If the issuer of your payment card refuses to or does not, for any reason, authorise payment, then we will notify you by email and we will not dispatch the order. In assessing your request for goods or services, we may use your information for the purposes of the prevention and detection of fraud. At all times where we disclose your information it will remain secure. If you believe your details are incorrect you may correct those details by contact sales@ccwclothing.com
We reserve the right to refuse any order.
If there are any issues with your order we shall contact you via the contact information you have provided.
Easy Returns
Returned goods must be unworn and in perfect condition, with all labels attached and in the original packaging. You have the right to return your order up to 14 Days from delivery date. Please do not taint clothing with aftershave, deodorant or makeup when trying on as we may refuse to issue a refund if we deem the condition unsellable.
Please return your item to:
CCW LTD RETURNS DEPARTMENT
79 - 81 Main Street
Callander
FK17 8DX
To ensure the best possible service please note that all refunds and exchanges must be made through our E-commerce Department. Goods may be returned to our store, however refunds will not be made by our stores under any circumstances, instead refunds will be processed online by the e-commerce department in accordance with our usual refund practices.
When returning items by post, please ensure the goods are securely and safely packaged so that the goods are not damaged in transit. To make it easy we will provide you with a return address sticker for items to be returned and ask you to please voice your reason for goods returned by completing the 'Reason for return' section, so we can improve our service to you.
If you choose to exchange an item, we shall pay for the new exchange item to be delivered.
We ask that customers out with the EU mark any returned packages with "Returning to country of origin" to prevent any delays at the relevant customs authorities.
Refund Time
Your item will be refunded within at least two weeks of receiving your goods and within 30 days of receiving a written notice of cancellation.
Faulty Items
If the item you received is faulty, please contact customer support (sales@ccwclothing.com) quoting your order number, your name and address, details of the product and the fault. We will respond to you as soon as possible to acknowledge your issue and from there will request that you send us a few photographs of the fault. The photographs will be sent across to our representatives from the appropriate brand to determine the course of action.
Please note that we may not be required to provide a refund if you continue to use the goods after discovering the fault.
This does not affect your statutory rights.
Privacy Policy
We are committed to protecting your privacy. We use the information you give to us to process orders and to help us provide an improved service.
When you order we need the following information to process and send out your order:
Your name
Email address
Delivery address
Credit card or debit card number
Card expiry date
Security code
Telephone number (for urgent contact if there is a problem with your order and for delivery purposes)
The CCW website is equipped with Google Analytics to track user interaction. We use this data to determine the number of people using our site, to better understand how they find and use our site and to try to improve the customer journey through the site based on this.
Although Google Analytics records data such as your geographical location, device, internet browser and operating system, none of this information would enable us to personally identify you. GA records your computer's IP address, which could personally identify you, however Google does not grant us access to this information. We regard Google as a third party data processor.
Google Analytics makes use of cookies, details of which can be found on Google's developer guides. Disabling cookies on your internet browser will stop GA from tracking any part of your visit to pages within this website.
Contact Us
Should you contact us through the contact form on this website none of the data you supply will be stored by this website or passed to/be processed by any third parties. Instead the data will be collated into n email and sent to us over the Simple Mail Transfer Protocol (SMTP). Our SMTP servers are protected by TLS (sometimes known as SSL) meaning that the email content is encrypted using SA-2, 256-bit cryptography before being sent across the internet. The email content is then decrypted by our local computers and devices.
Email Newsletter
Your email address will remain within our database for as long as we continue to use email marketing or until you specifically request removal from the list. You can do this by unsubscribing using the unsubscribe links contained in any email newsletters that we send you or by requesting removal via email. When requesting removal via email, please send your email to us using the email account that is subscribed to the mailing list. If you are under 16 years of age you MUST obtain parental consent before joining our email newsletter. While your email address remains within our database, you will receive periodic newsletter-style emails from us.
Third Party Data Processors
We use a number of third parties to process personal data on our behalf. These third parties have been carefully chosen and all of them comply with the latest legislation. All of these third parties are EU compliant.
Data Breaches
We will report any unlawful data breach of this website's database or the database(s) of any of our third party data processors to any and all relevant persons and authorities within 72 hours of the breach if it is apparent that personal data stored in an identifiable manner has been stolen.
Security
You are entirely responsible for any and all activities that occur under your account and you agree to notify us immediately of any unauthorised use or any other breach of security.
Trade Description
We have made every effort to ensure photography, description and details are correct and accurate. However, slight differences in colour and texture may occur and manufacturers' specifications may change slightly on garments. Please note all measurements are approximate.
Price Matching
In most circumstances we are happy to offer a price match with our online competitors.
The following conditions must be considered when Price matching:
The item must be full price and not subject to any promotion or sales offers.
The item to be price matched has to be identical to the one listed on ccwclothing.com and currently in-stock on both sites.
We reserve the right not to alter our listed price, or price match.
Price matches cannot be offered after goods have been purchased.
To enquire about an items price, please contact our E-Commerce department at sales@ccwclothing.com before placing your order.
Customs, Duties and Taxes
Customer's ordering from outside the European Union will receive a 20% VAT discount on their order. This is applied at checkout once your delivery details are complete. If you select your delivery destination from the dropdown, the price will adjust to show correct VAT rate.
If you have any further queries please use our "Contact Us" form ensuring you state your Name, Email Address and Order Number.
Depending on the value of your order, your parcel may or may not be charged customs or import duties. If your parcel is charged, it is up to the recipient to cover these costs. Unfortunately, these charges are out of our control and tend to vary from country to country so we're unable to predict what your particular charges may be.
For more accurate and current information, we suggest contacting your local customs office who will be able to explain a breakdown of your duties.
Customers must take full liability for parcels returned to us due to unpaid customs charges and should expect to have postal charges, return shipment costs, customs charges and handling deducted from any refund due.
Newsletter Subscriptions
We will use our newsletter to inform you occasionally of new products, promotions, and seasonal sales. If you decide to cancel your subscription to our newsletter, you can unsubscribe at any time by clicking the unsubscribe link at the bottom of the mailer, or contacting sales@ccwclothing.com
We aim to send content that is suitable and engaging, your email address will never be passed on to a third party.
Contact Us
If you have any questions regarding queries, feedback, product information etc. please give us a call during UK business hours at (+44) 1877 331610 or email our Customer support at sales@ccwclothing.com.
Klarna Terms & Conditions
In cooperation with Klarna Bank AB (publ), Sveavägen 46, 111 34 Stockholm, Sweden, we offer you the following payment options. Payment is to be made to Klarna:
Pay Later
Further information and Klarna's user terms you can find here. General information on Klarna can be found here. Your personal data is handled in accordance with applicable data protection law and in accordance with the information in Klarnas privacy statement.
Klarna Privacy & Policy
In order to be able to offer you Klarna's payment options, we will pass to Klarna certain aspects of your personal information, such as contact and order details, in order for Klarna to assess whether you qualify for their payment options and to tailor the payment options for you.
General information on Klarna you can find here. Your personal data is handled in accordance with applicable data protection law and in accordance with the information in Klarna's privacy policy.